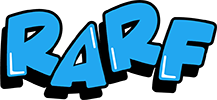 Grant Program FAQs
RARF is dedicated to supporting the animal community with financial & edcational resources. Below we answer some general funding questions...
Do you need to be a 501c3 non-profit organization to apply for funding?
Short answer is Yes. To receive funding from RARF, your organization will need to provide your 501c3 identification number and provide proof of status with your IRS determination letter.  However, RARF will consider exceptions for municipal organizations interested in training opportunities through our Reinforcing Education grant and GoodPup Scholarships. Municipalities should contact us at [email protected] before applying. 
When are requests for funding accepted?
Requests for funding for all RARF grant programs have rolling deadlines unless otherwise noted. For example, requests for specific seminar funding will have a deadline for submission of a minimum of two weeks prior to the seminar start date.
Building Humane Communities will have a separate set of guidelines once open. Please be sure to refer to the grant write-up for this information. 
How long does the grant process take?
All applications will be reviewed in two to four weeks of being received. During this time frame, someone may contact you with additional questions or requests for other documentation. The entire process from the date of application to the final decision can take up to twelve weeks in some cases. We will notify you if your request is not approved.
Can I apply for more than one grant in the same year?
Yes, you can apply for more than one funding category in the same calendar year for our Behavior related funding opportunities.
Please note if your organization receives funding for multiple grant categories in the same calendar year, we ask that you wait one full calendar year before requesting additional funds in any grant category.
How does RARF decide who to approve for funding?
RARF is a small foundation that examines each request carefully and awards funding based on criteria unique to the grant program applied for. It is integral to RARF's mission to invest in nonprofits striving to make a positive change within their organization and the greater community of pets and the people they serve.
Can I include administrative costs and overhead into my funding request?
RARF wishes to understand the real costs associated with your project/program. We encourage you to describe your administrative costs in your proposal budget.
Do I need to contact RARF in advance of submitting my application?
You do not need to contact us in advance of applying, but we are here if you have questions! Feel free to reach out to our programs team member.